Our second annual match took place at Balmore Golf Club on Sunday 24th February and our Boys got revenge for last year's defeat with a 4/1 victory.
Pictures from the match are below: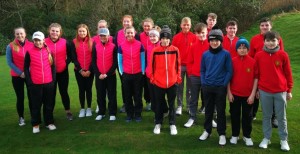 Group photograph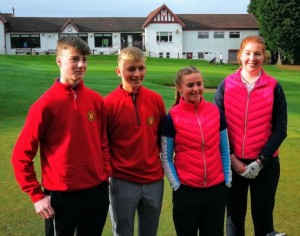 Match 1 Ashton and Mark v Sophie and Orla Boys won 2/1.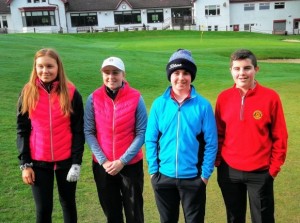 Match 2 Matthew and Jamie v Claire and Hannah Boys won 4/3.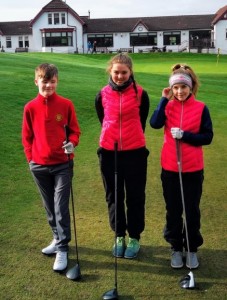 Match 3 Adam v Katie and Kitty Girls won 2/1.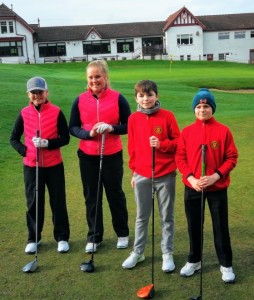 Match 4 Chris and Anthony v Katy and Jodie Boys won.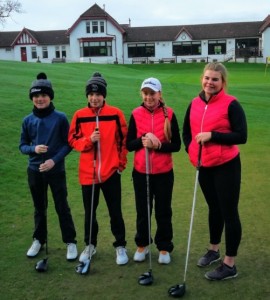 Match 5 Sam and Fergus v Freya and Samantha Boys won 4/2.